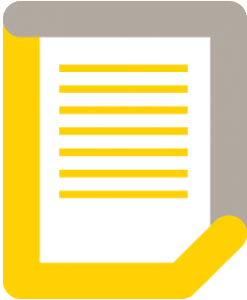 Bookkeeping
Regular and comprehensive bookkeeping which presents you with business insight and control.
Forward thinking
For sole traders, partnerships and limited companies regular bookkeeping ensures the financial administration of the business is kept up to date. Reviewing and reconciling your business transactions frequently creates an essential level of control and enables business owners to budget, forecast and plan for the future.
Reliable & Regulated
Whyfield are Registered Bookkeepers™ and fully regulated and authorised to carry out accounting and bookkeeping services under our Fellow professional membership granted by the IAB – International Association of Bookkeepers. This is the highest accreditation awarded by the IAB so all of our clients can be sure that their business finances are being prepared to the highest standards by our staff.
One Size Fits All?
Whether you are self employed sole trader running your business from home or a limited company with many employees, we can help you to stay in control of your accounts, cash flow and in turn your business. We create tailor made bookkeeping solutions based on many factors but always providing you with a service which is relevant to you.
You come first
Your business is important to us, and whether you are a self employed individual, a small business or a large limited company we are committed to helping you achieve the progression and growth you foresee.
24/7 Access
As cloud experts, our clients benefit by being able to access, input and manage their day to day cash transactions, produce simple reports and view customer and supplier details at any time, from any computer, tablet or internet enable device. This information is also available to us as your accountants meaning better communication and delivery of services. You have the flexibility to process your business payments at a time and place convenient to you, saving time and money. You remain in control with our support as and when you need it.
Want to find out more about our bookkeeping service? Get in touch with our team to discuss your bookkeeping requirements today.