Accounting Services
Cost-effective, Compliant and Consistent.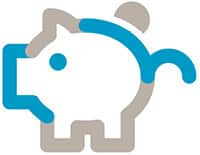 No Need to Worry
Our reliable payroll service ensures you don't need to think about employee sickness, holidays and statutory leave as there will be no periods when your payroll cannot be processed for your staff, meaning you can concentrate on the important things.
We've Got Everything Covered
We can manage everything relating to your obligations as an employer, including registering your business with HMRC, processing weekly or monthly payroll and keeping you up to date and compliant with ever-changing HMRC regulations. Our systems allow prompt and accurate payroll processing and our clients benefit from the consistent and easy to understand reporting, allowing them to be confident in what they pay their employees.
Real Time Information
All employers' must comply with Real-Time Information – RTI rules and regulations. This means HMRC can take action against employers who do not make online submissions or payments by set deadlines. This removes any of the flexibility employers had in the past as now all payroll information must be complete and accurate when communicated to HMRC. We can give you the peace of mind that your payroll scheme is ticking all the right boxes.
Pension Obligations
All employers now have to set up, assess, enrol, manage and contribute to a pension scheme for their employees.  There is a vast amount of administration involved in setting up, managing and maintaining your pension scheme and as HRMC & Pension Regulator Agents we can help with or manage this for you.