Accounting Services
We recognise that becoming an employer is more than just registering with HMRC for a PAYE scheme. That's why we have teamed up with fantastic local businesses who can provide you with the best employee wellbeing and HR support.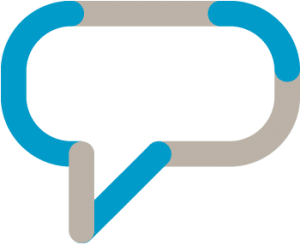 Whether you are taking on your first employee of adding to a growing team, we can point you in the right direction of first-class advice. Our HR partners work with businesses across Truro, Cornwall & Devon and share many of Whyfield's values when it comes to providing HR support to clients.  
HR can be an extensive area of uncertainty for any business and whilst we can provide you with the regulatory answers surrounding the payroll aspect of being an employer we aim to provide clarity on the whole journey of leading a team by being able to put you in the hands of people we trust.
Employee wellbeing, engagement and productivity are very much at the heart of a successful business (we know this first-hand from growing an incredible team here at Whyfield) so we understand the importance of teaming up with the right people.
It is becoming more commonplace for small and medium businesses who employ people to outsource payroll & HR services and seek HR support from a specialist. As business owners, we all want our staff to perform well, have great attendance and timekeeping as well as making a positive contribution to the company, so it makes sense to seek advice on this matter.
There can be many reasons for the lack of HR support in SME's, such as budget constraints.  SME's mostly work on a tight budget and focus more on growth and scale of the business versus people and culture related issues. Many SME owners feel that their teams are too small, and they can manage their HR activities adequately themselves.
Employers are not being properly educated about the disadvantages they face because of a lack of engagement with HR.
Issues that employers can face without the correct HR support are:
Poor pre-recruitment screening, with promotion decisions based on length of service, not quality of skills, often leading to poor retention rates of the right people who become frustrated working with people in the wrong roles.

People are moved to new roles because they've been with the business a long time, not because they have the right skills and experience to succeed in their new role.  This leads to informal conversations with no documentation used to measure performance accurately.

Lack of training and coaching given.

"Warnings" issued on the spot with no documentation to support decisions, and no formal procedures being followed.

No formal policies and procedures in place meaning there is no protection for the manager, the employee or the business.

Absence is not managed, documented or controlled with no return-to-work interviews in place, which often leads to unhappy employees who are picking up the workload of absent colleagues.

Employees unhappy with the way they are managed but feel the culture of the organisation is one that there is no-one to listen to their complaints, or no process for them to lodge a complaint.

No contracts of employment or job descriptions, leading to confusion over terms and conditions and job roles and responsibilities.
Having HR support in your business can mitigate these risks and many others.  As you get in place contracts of employment (which are essential for you to comply with legislation) and structure your policies and procedures with clear standards for managing both good and bad performance, this helps builds engagement and trust.
Want more information on HR Support?
Get in touch to discuss your business's requirements.