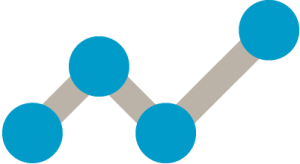 Year End Accounts
Year end accounting presented in a way which gives you the tools to grow your business.
Keeping you Compliant
Whyfield provides year end accounts preparation for sole traders, partnerships and limited companies across Truro, Cornwall, and Devon, ensuring you are meeting your mandatory requirements.
Cost Savings
Working with you on a one to one basis allows us to truly understand you and your business. This reduces the amount of questions and answers needed to prepare your year end accounts. This approach saves time and in turn saves you money.
Premium Software
As members of the Sage Accountants Club we use the latest software to complete our clients' financial year end reporting to an accredited standard so you can be assured your year end accounts will be presented to you in a professional format.
Communication is Key
We always suggest an appointment with your accounts manager in order for us to present the accounts and financial information they have prepared for you. This provides the opportunity to communicate the conclusions in full to you personally.
One Step Further
Once the accounts have been finalised we can expand the information further by evaluating the trading history of the financial year against previous year's figures. This presents you with a complete overview of your business progress. These comparisons detect vital areas for growth, for example, where costs savings could be made, where productivity could be increased and which elements of your business are most profitable.
Want more information?
If you like the idea of being able to compare and assess your trading activity then we can offer regular management accounts which will give you the same invaluable financial information but on a monthly or quarterly basis so you can accurately monitor performance and highlight any potential issues.
If your business is a limited company, then at the end of your financial year you must send certain information to HMRC and Companies House. Financial year end reporting is a legal requirement, both to ensure that the company pays the right amount of tax, and to provide the public, banks, shareholders and potential investors with accurate information about the company.