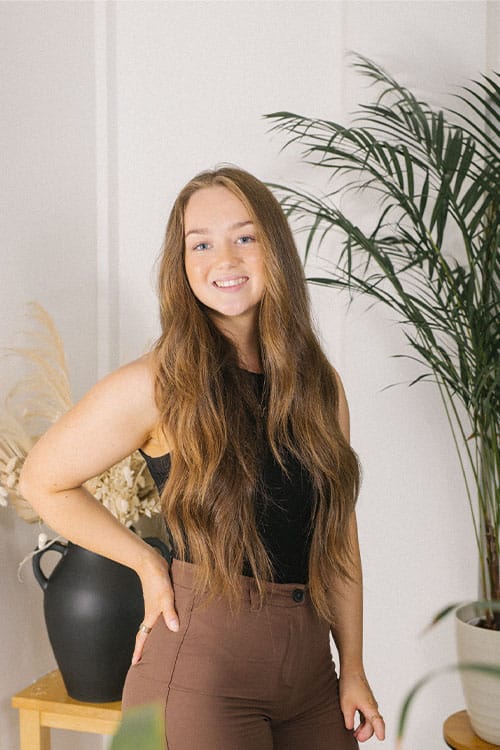 Bookkeeping Assistant
---
Nicole joined the team in July 2023 as one of our brilliant Bookkeeping Assistants. Her day-to-day consists of lots of spreadsheets and data entry, alongside building up her own portfolio of regular clients.
Her background comes mostly from administration in various sectors, from healthcare to business support, but after deciding to challenge herself with the Level 2 and Level 3 AAT qualifications in Bookkeeping earlier in the year, she was hooked and decided to pursue it as her career.
During her previous role as Project Officer at Unlocking Potential, Nicole saw Laura, our MD, speak at their very last event back in April. She introduced herself and expressed interest in working at Whyfield, a company that had been her number one choice to work at for many reasons.
"Just a couple of months later and I am feeling very lucky to be offered the role! Whyfield was my number one choice for many reasons, but one of the main ones was its team culture. I also wanted to work for a company run by people who are an inspiration and want to make a difference."
When she's not in the office, you'll most likely find Nicole riding her horse and attending competitions, as well as out on walks with her dog, spending time with her family, friends and boyfriend, and studying — she can often be found with her head in a book!
Nicole is out of the office on Fridays.